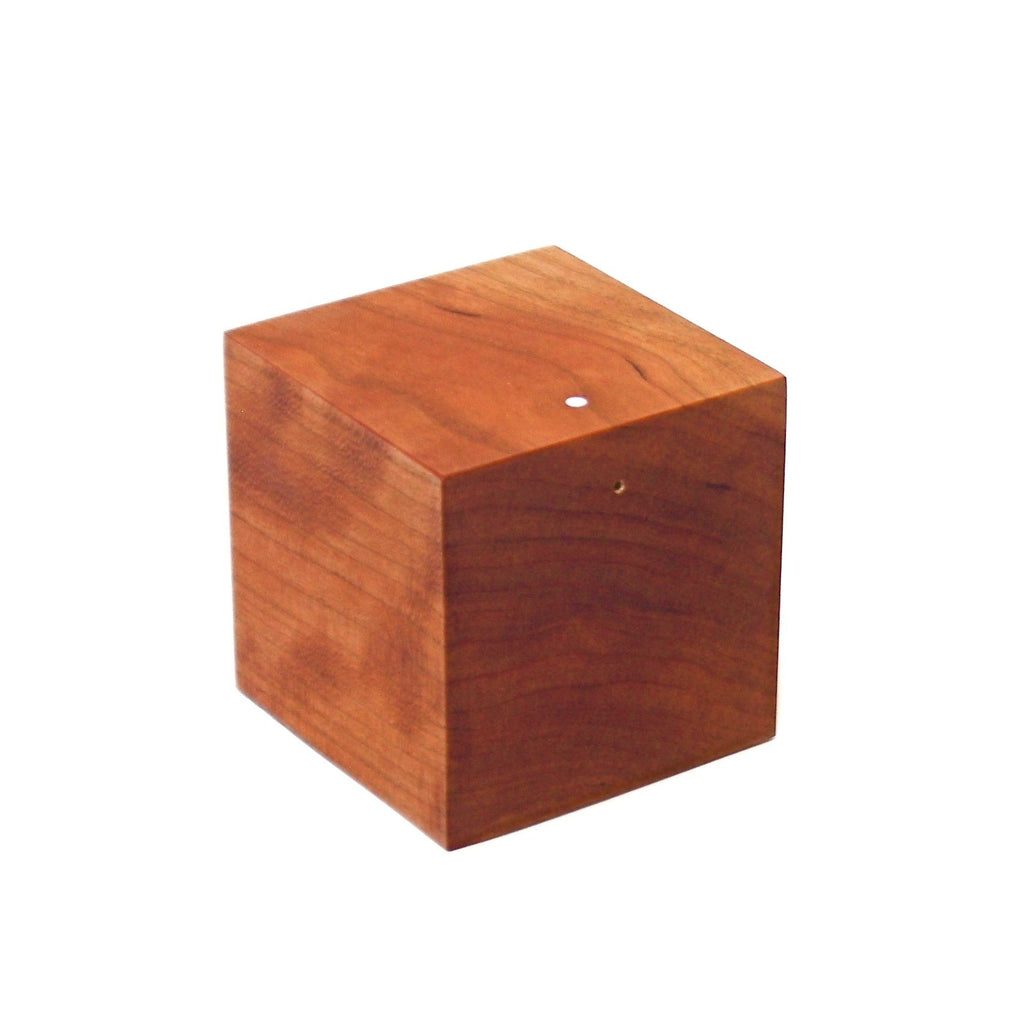 The CUBE SALT SHAKER
The rigors of Modernism.

Solid American Cherrywood with a hand rubbed oil finish, the white dot on top identifies the side of the cube where the salt comes out.

Note: for table salt only.  See our SALT BOX for use with Kosher and sea salts.
2 5/8" x  2 5/8" x  2 5/8"