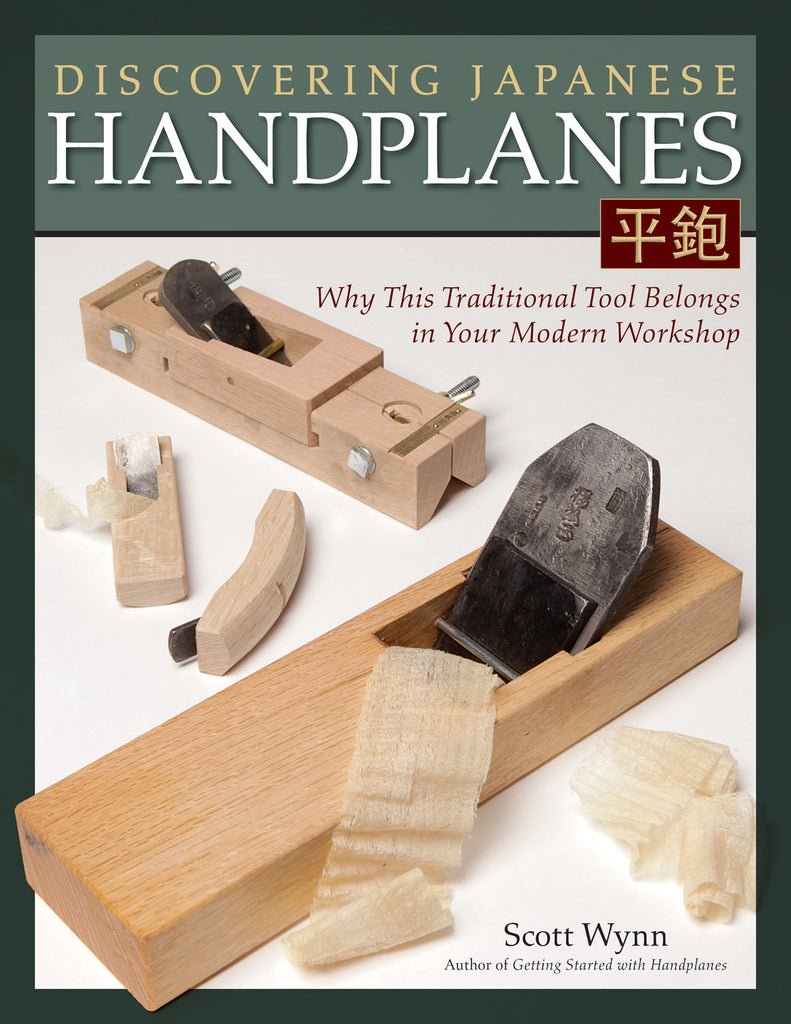 Discovering Japanese Handplanes
This comprehensive book shows you how to make, modify, restore, and use these elegant tools.
Included are not only Smoothing planes, but also how to tune, set-up or make, and use other types of useful planes that are hard to find extensive information on, such as planes for shaping:  compass planes, spoon bottom planes, hollowing and rounding planes, chibbi-kanna finger planes, and chamfer planes.
Also included are joint-making planes such as the different types of rabbet and fillister planes, and side rabbet planes. 
Step-by-step instructions, full color photos, detailed illustrations, and clear diagrams show you how to set-up and use the different planes, as well as how to make several different types of planes.  142 pages.  Fox-Chapel Publishing.

I sell this book discounted from the publishers recommended retail price of $19.99.