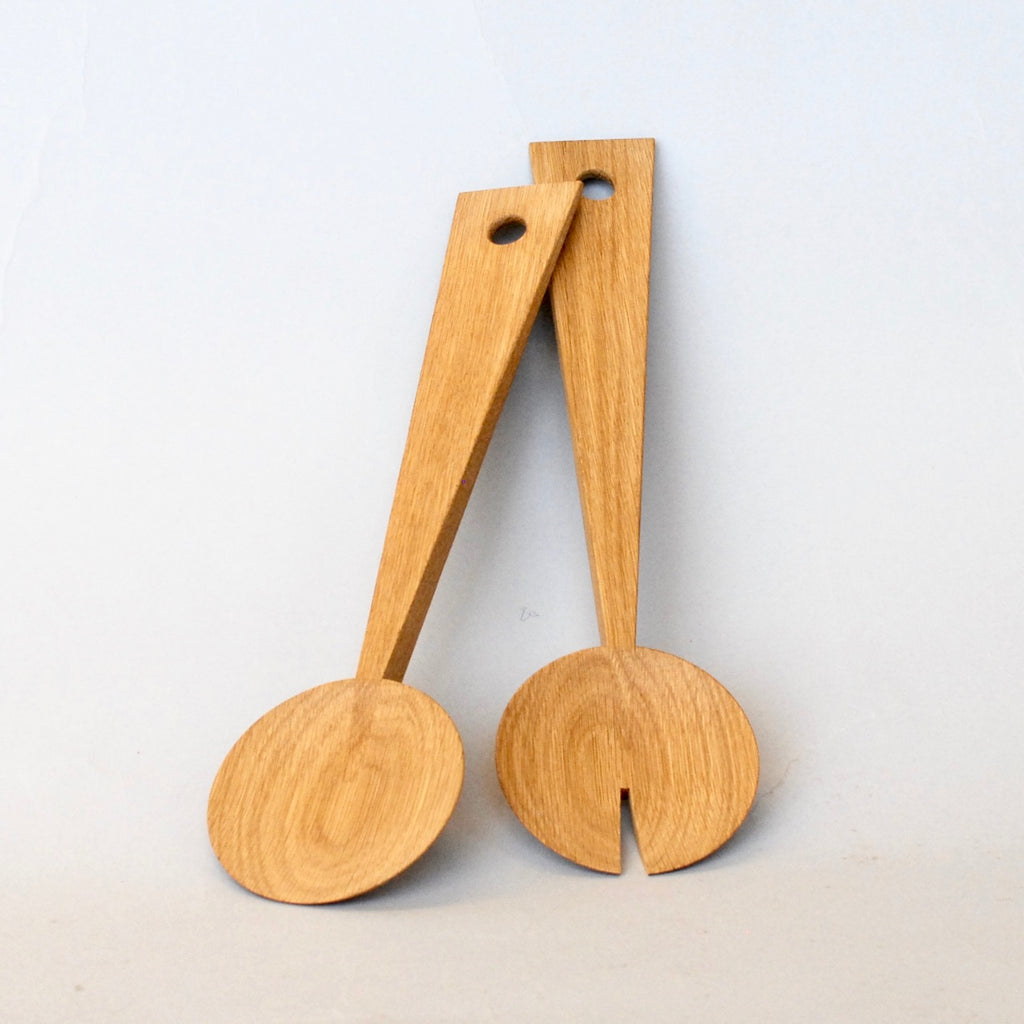 SALAD SERVERS
Dramatically shaped and comfortable to use, many of my clients hang these on the wall to be displayed when not in use.

Pictured are Servers of Walnut, Cherry, Ash, White Oak, Black iron-stained White Oak, Zebrawood with handles of Ipe wood. All these are generally made from reclaimed pieces left over from larger projects that would otherwise be destined for the landfill.
Photos shown here are representative of what's available, but may not be the exact pieces I have in stock.  If you are interested in a particular species of wood, I can send you photos of the specific pairs of servers I have in stock.
CURRENTLY SOLD OUT OF BIRDS EYE MAPLE. I will make more!
Also, other combinations can be made as requested (or may be made as different woods become available).  Feel free to call me at 415-822-1290 or email scottwynnarchitect@att.net with any questions or specific requirements..
 4" x  14 1/2" x  3/4"