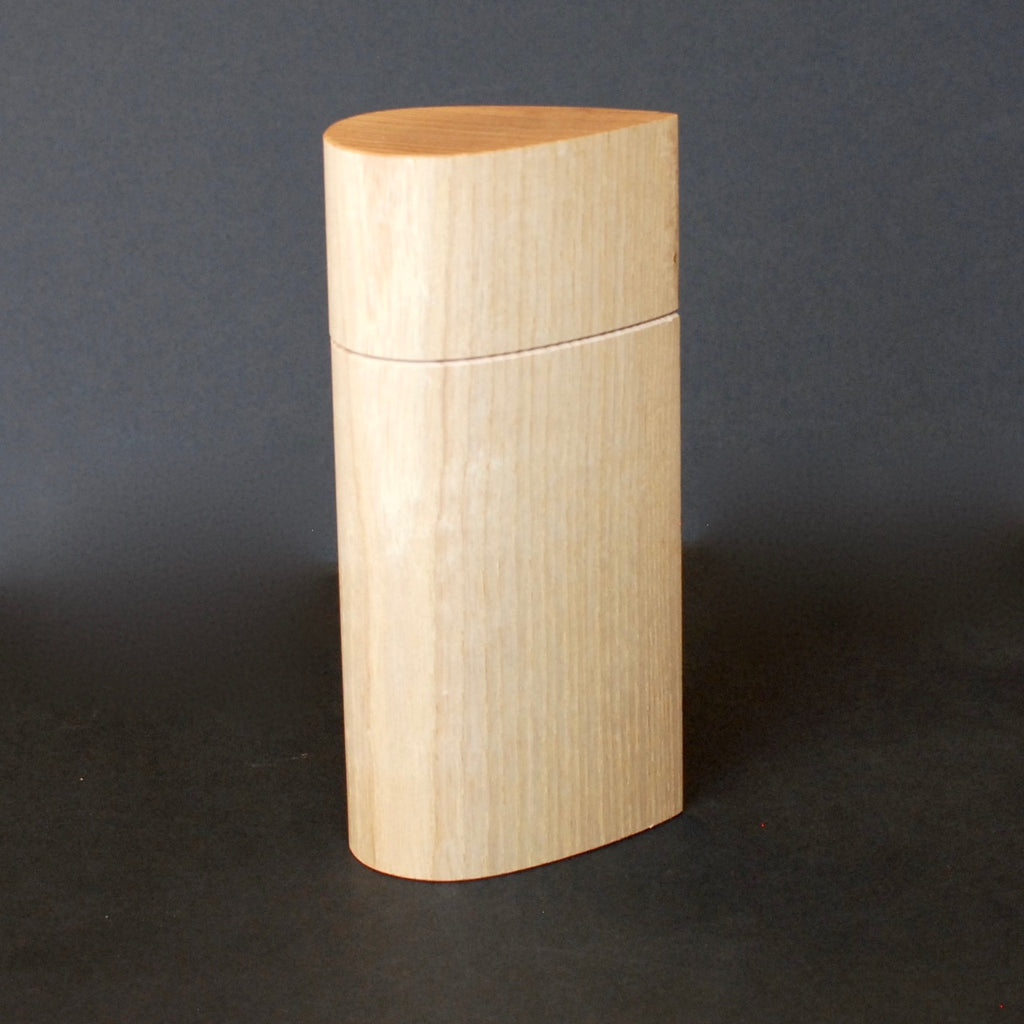 PEPPERGRINDER
A PepperGrinder for the modern table.

Dynamic in form, it's airfoil shape fits the hand, making it easy to grasp the grinder securely and giving good leverage for turning the top to grind.  

This PepperGrinder uses the CrushGrind™ grinding mechanism — arguably the best grinding mechanism available. Ceramic, it is guaranteed for life; independent testing suggests that in a residential kitchen the mechanism should last 200 years!  

It is adjustable, from fine to coarse grind, and can also grind salt and spices. Get one (or several!) in a different woods for different peppers, spices, or salts.

For those who have been frustrated looking for a good pepper grinder —one neither boringly traditional or outright silly, this one could work for you.
 7"h  x  3 1/4"d  x  1 7/8"w
NOTE;  Please contact me directly at scottwynnarchitect@att.com if you wish to place an order.
SHIPPING INCLUDED.