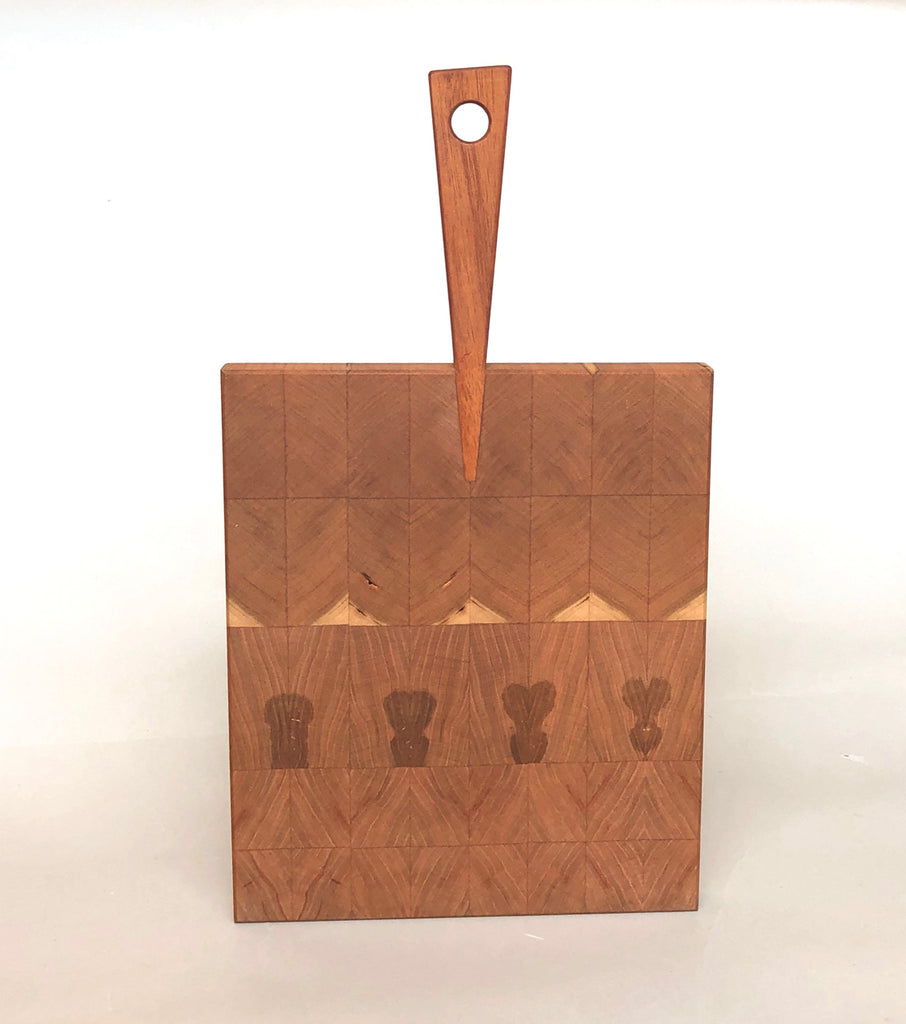 Cheese Board
But of course it's useful for much more than serving cheese: charcuterie, appetizers, or actual cutting and prepping of individual items.
End grain construction is the most durable for a cutting board, the knife edge slipping between the grain rather than severing the cross-grain fibers. It will also show the cuts much less as time goes on.
I have these in different woods, most commonly Walnut and Cherry, in sizes ranging from about 5"x7" to about 7"x11" (exclusive of the handle).  No two are alike and what I have changes  constantly, so call or email for availability and I will send you a photo of what's available. Money back guarantee if it shows up and you don't like it.
Prices range from $85 for the smallest (5"x7") to $175 for the largest (7"x11").