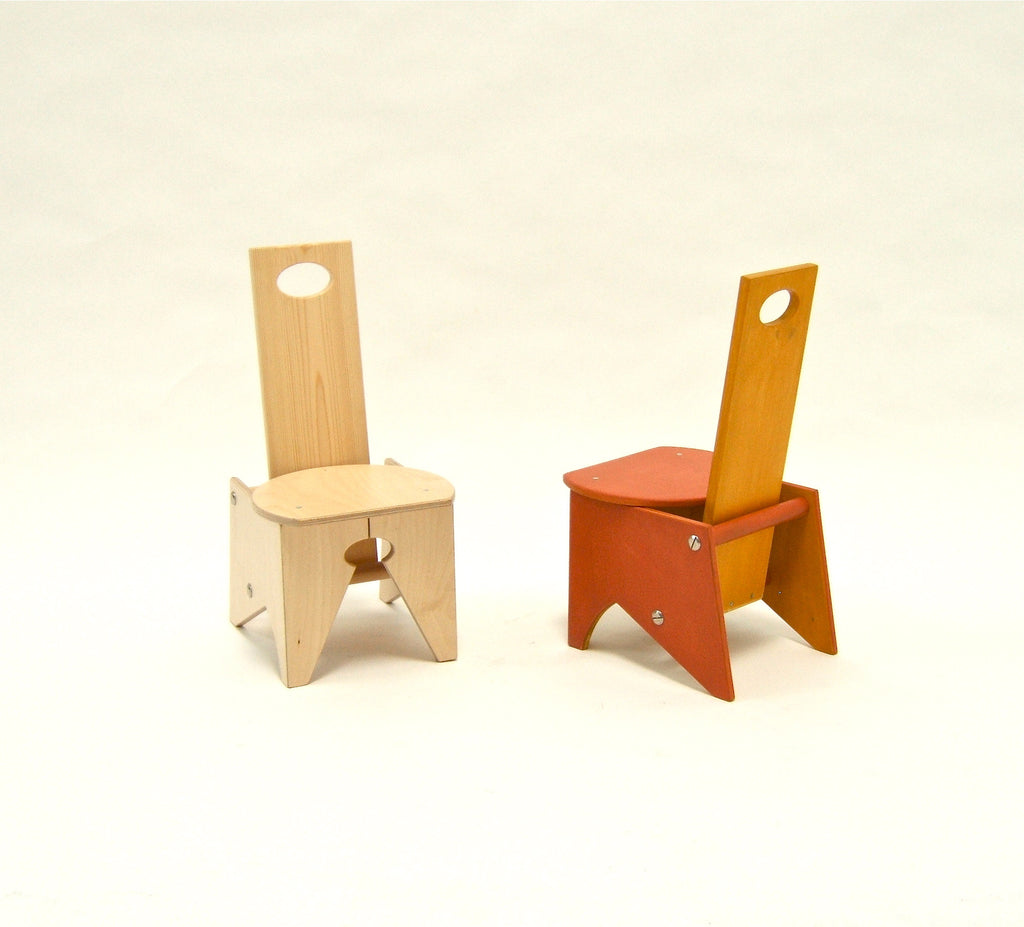 The Gosling ChÅir
Begin their awareness of design early with their own miniature version of the CymÅ ChÅir.  A chair they can call their own (everyone's gotta have a favorite chair!). Paint it your favorite colors, write your name on it, decorate it with dinosaurs...
 With a seat height of 9" it is literally half the size of an adult's chair.

The Gosling ChÅir  (I've been calling it the Gosling chair since I saw the photograph of the CymÅ Chair followed by the two smaller versions, which reminded me of a mother and her two chicks) comes unfinished and partially assembled.  It is also available fully assembled, finished with a clear coat of polyurethane, or painted with milk paint colors as specified.