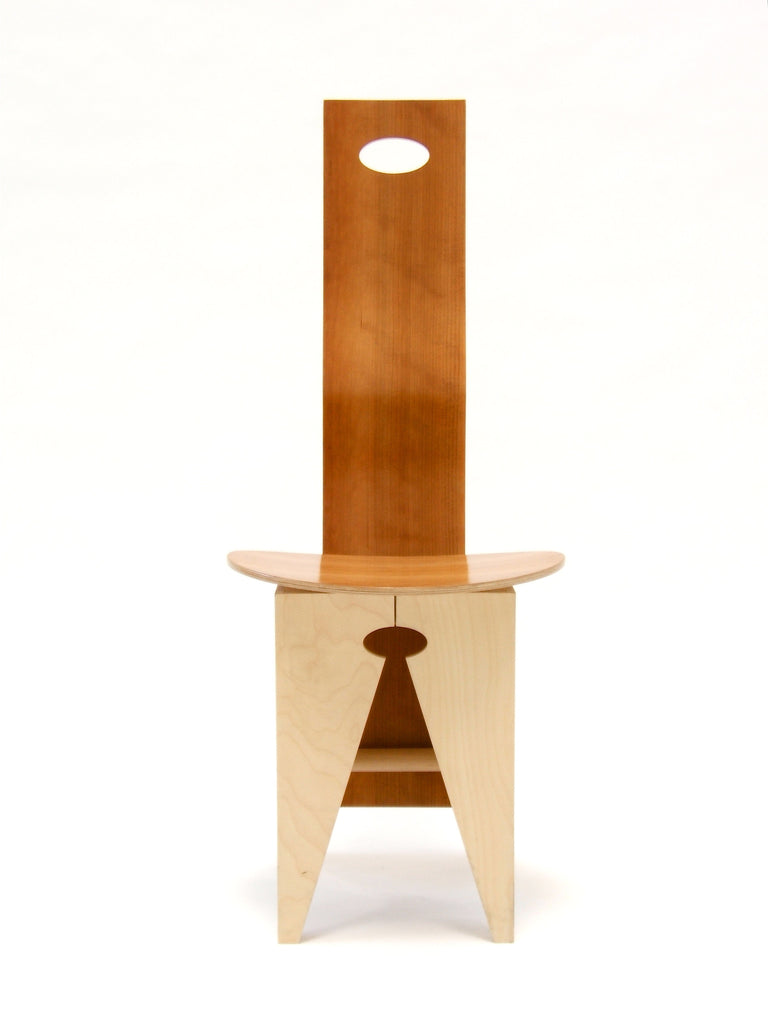 CymÅ ChÅir
An alternative way to build a chair. Might be inspired by Cantina chairs and benches, though there seems to be a bit of English Arts and Crafts about it.

A structurally simple concept tweaked and refined to give surprising comfort.  The double cyma curve of the laminated plank used for the back gives support to both the lower back when sitting up, or the upper back when slouching (my preferred position). I use one of these at the dinner table and at my computer, though the addition of the felt to the seat does increase long term comfort.
The ChÅir  shown here has the seat and back veneered in Cherry. This ChÅir can be veneered in virtually any wood of your choice.  Inquire
2 in stock. Quantity discount on orders of 4 or more.