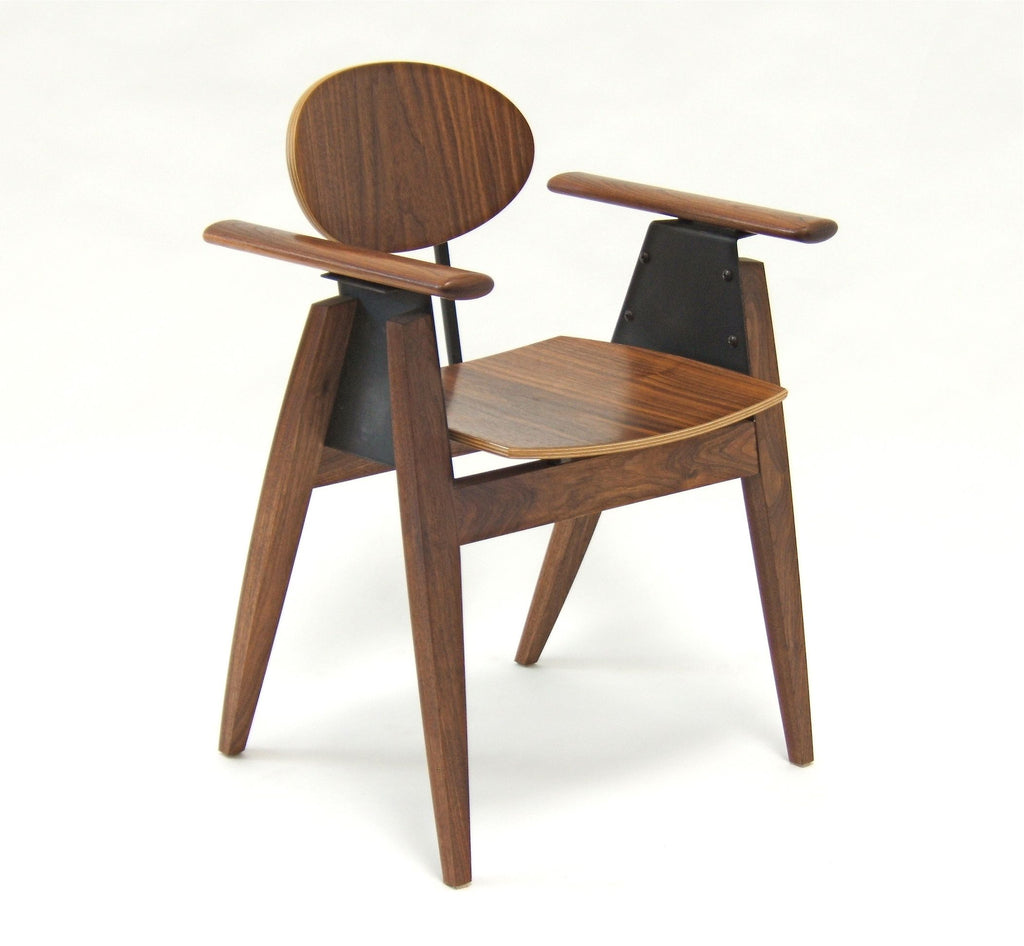 Ālpha Line CHAIR
With the seat and back curved to fit the body for comfortable support, this chair takes an active, agile stance. Light on its feet, moving in lines, angles and curves, joints articulated. The unique design of this chair was generated by the use of the formed steel plates that mount the legs and arms, giving the chair both strength and simplicity. The back is mounted to independent steel bars that give it spring when leaning back; and both the seat and back are mounted to their supports with rubber shock mounts so the chair has a bit of give when sat in.
CHAIR as shown is American Black Walnut. 23"w x  32"h x  20"d. All the steel is patined black and lacquered.  This chair is also available in Cherry or Ash. Inquire as to other woods and patinas.

Finished to a nice sheen that highlights the color and grain of the wood with a minimum of 3 hand rubbed coats of Tung oil, a non-toxic finish that is by far the most durable of any of the natural finishes and easily repairable.
Made to order; 4 to 6 weeks. Discounts given on orders of 4 or more.  Inquire.