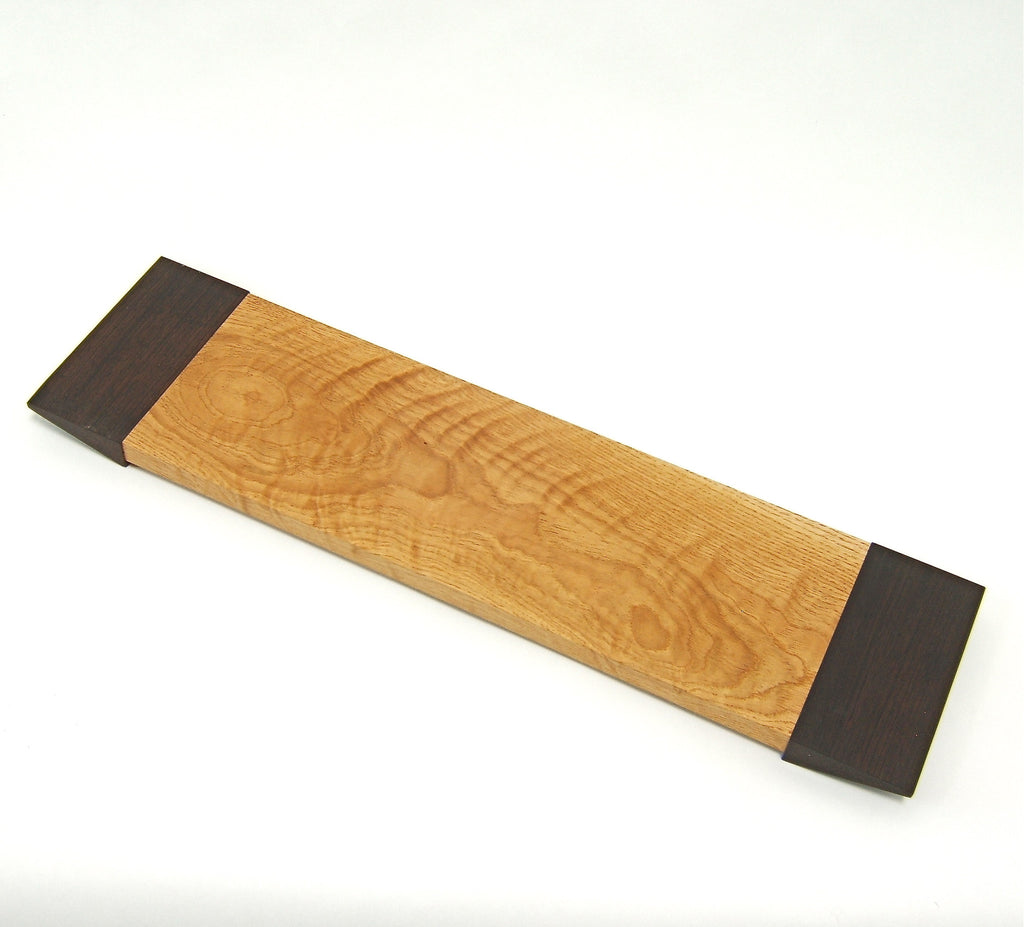 SERVING BOARDS
CURRENTLY AVAILABLE SPECIAL ORDER ONLY
I make a variety of trays, the sizes and shapes inspired by the wood left over from larger products.  This is material that might otherwise go into the landfill. These are highly individual pieces of wood that cannot be duplicated once they are gone.  In some cases the figure is very rare and it may be a long time before something similar shows up again.

Most of these trays are for presentation: they can be used for as a center for condiments or as table centerpieces, for instance, or seasonal or votive displays. Some are useful for small snacks or appetizers that can also be enhanced with a seasonal display.
I currently have no stock available of this style serving board with the "breadboard ends". Pictured are a  figured White Oak with Wenge ends at 6 3/4" x  26" x  2 1/2"; and a figure Maple one with Bloodwood ends at 6 3/4" x  21" x  2 1/2", both typical of what can be done.  More can be made up in the woods of your choice at your request. Inquire.
See also PRESENTATION TRAYS for a different style of tray.